5 Tips For Planning an Ecommerce Strategy
Do you need help planning an Ecommerce strategy? If so, use these tips to guide you in the process.
The world of e-commerce is even busier and more competitive than your local shopping mall. You have very little time to hook a customer once they have decided to pay you a visit. Therefore it's vital that, when using the superb range of templates here at SITE123, you design a site and create an online store to deliver the results you require. Here are five key steps for planning an ecommerce strategy:
Innehåll: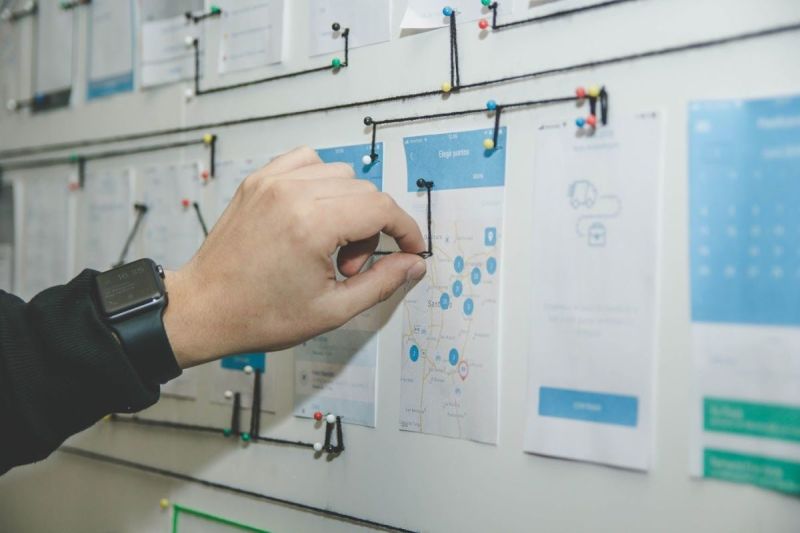 1.

Understand exactly who you are talking to Clearly defining your target market, both for the range of products, and for individual items, may take a little while – but it is absolutely vital to your success. Just like a doctor should know her patients, a lawyer his clients, then you need a clear picture in your mind of the kind of buyer, what they need to know to buy, and how they would wish to be spoken to.
Behöver du en hemsida?
Vill du bygga en hemsida men vet inte var du ska börja? Vår webbplatsbyggare är den perfekta lösningen. Lätt att använda och med möjligheten att anpassa för att passa dina affärsbehov kan du få en professionell webbplats på nolltid.
2.

Extensively market your e-commerce site

There is little value in working hard and creating a terrific site, full of great products if nobody (or even not enough people) know about it. You aren't a physical store that can rely on passing traffic, you need to get out there and grab them. This means advertising, email campaigns, being a constant presence on social media, creating blogs, offering articles to other websites and the like. Otherwise, you may just be that shopkeeper drumming their fingers on the counter in an empty store!
3.

Make it easy for potential customers to take action

Lengthy sign-up forms are off-putting, and many potential customers will simply leave and shop elsewhere. Only ask for any information you really need, and it's often good if you can to allow folk to buy without the need to officially register. You are keen on the latter because you can build them into a follow-up program, but many people just want to buy and be gone. Yet they will also come back if the experience was as simple as they wanted it to be. Also in this area, offer as many different payment options as you can, such as credit or debit cards and PayPal, as this will increase the number of completed transactions.
4.

Walk them through a simple process

As the customer spends time on your e-commerce site, it's good to let them know how they are progressing. Or, to put it another way, how soon they'll be done. Outlining a limited number of clear steps keeps them with you. Making it easy for them to backtrack if they suddenly realize they've made an error avoids them simply going away and leaving the process (and the sale) uncompleted.
5.

Thank them politely when they are done

If you've ever been in a store where you ceased to exist the moment you paid, you'll know what a let-down this can be. Have a friendly and helpful "transaction completed" message with a clear indication of what will happen next. Be sure to add a "continue shopping" link as well, as there's no reason why they shouldn't spend some more cash with you!
Sammanfattning
These five tips give you the chance to maximize the streams of revenue an effective SITE123 e-commerce website can provide for your business.