How To Improve Your Business With E-commerce
Take advantage of trading and marketing on on the internet
Your business has a lot of opportunities available thanks to the internet. Customers can find your location, learn about what you do, and even make purchases. If you're missing an e-commerce portion of your website, you are missing a huge opportunity to grow your business.
If you sell any goods or services, you can use an e-commerce solution on your website. Showing your customers what you sell is no longer enough. A great website will include an online store where customers can actually make a purchase quickly and easily without leaving the site.
Innehåll: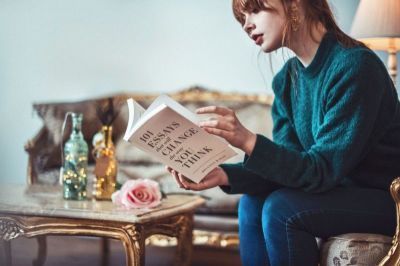 Why include e-commerce?
The short answer to why you should include e-commerce in your business' online activities is this: because your competitors are. Think about it from the customer's point of view. They want the most streamlined process for making their purchase. They will naturally choose the business that offers them the easiest solution. If they're already on a website, allowing them to purchase your goods then and there will be the best choice for them.
Behöver du en hemsida?
Vill du bygga en hemsida men vet inte var du ska börja? Vår webbplatsbyggare är den perfekta lösningen. Lätt att använda och med möjligheten att anpassa för att passa dina affärsbehov kan du få en professionell webbplats på nolltid.
Make it secure
One concern that many businesses and customers have is security for online shopping. Payment solutions such as PayPal offer a cost effective and extremely secure way to process purchases. If you already accept card payments in your store or over the phone, you can check with your bank about adding an online component. However, many customers will feel more comfortable with a recognizable brand like PayPal. Another benefit of offering PayPal payment, whether as your only method or in addition to your own credit card processing, is that customers can have a streamlined checkout process. PayPal stores their card information, so they don't have to re-enter everything on your site, making them more likely to complete their purchase with you.
Make it attractive
As web users, we've all been to websites with a poorly designed web store. Whether it's images that are too small or the whole thing is difficult to navigate, it can leave you frustrated. An unattractive online store can cut down on the number of customers who actually stay and make a purchase. Using a web solution that can make your e-commerce site easy to use for both you and your customers is a great way to learn how to improve your business. As a business, you need to be able to easily add and remove items from your online store, and manage orders as they come in. For the customers, your site needs to be easy to navigate, attractive, and secure.
Sammanfattning
With more businesses getting online, you need to stay ahead of the curve, and this means offering online purchases. Even if your business is service based, you can offer online purchases of your time. Your online store can be whatever you and your customers need it to be.

Luckily, creating the perfect e-commerce solution for your business website is easier than ever. Get in touch with us today to find out how we can help you create a secure and user-friendly e-commerce website for your business. You'll be glad you did