Why use JivoChat on your SITE123 website
People on your website often need help. And the question is: what are you going to do about them? Let's see a few possibilities and then focus on: JivoChat.
The options
Contact page – the most frequently used and most easily accessible are contact pages. Even to this date, it is very hard to find a website with no contact page. The only thing you need to remember is that your customer will have to wait for a personalized response.
Form – a smart way to facilitate support for a customer or potential customer is the use of forms on a website. By making the customer provide more information about the inquiries, the support agents can respond to them more easily and solve any existing issues.
Real-time chat – A cleverest choice. Every single person is a customer of something. In any given point in time, you will need to get something from someone else. And when customers want something, they want it as fast as possible, as cheap as possible and with less concerns as possible. If you can give them what they want, fast, cheap and without concerns, you got them!
The Interesting Solution
Respond potential customers' inquiries in real-time and increase the chances of making them long-term clients. With more clients, you have more revenues, probably more profits, your company grows, and so on… You know how the cycle goes. Here is where it's at.
SITE123 lunched app market that allows customers to add popular web apps to their websites, while maintaining a professional look. There are many options listed on the app market. You just have to choose the app you want to install, edit some settings and place it on your website. Among others, you will find JivoChat, which is an awesome real-time chat app.
So why to use JivoChat
It's a beautiful, modern live chat that adapts to fit your site – the layout is great and you can edit it to your taste. On top of that, it adapts itself to fir your website in the best way possible.
Ensures your team will respond to customers quickly – messages are delivered in real-time. This way, your team is always responding as fast as possible.
Never miss another potential buyer – now you will be able to answer all your potential buyers and ensure they get something from you.
More cool features such as Facebook Integration, Mobile SDK, and others.
Great integration to your SITE123 website – easily add it to your website using the app market. You can find it on the Pages section of the website builder menu.
How to do it (a short step by step)
Sign up on JivoChat.com
In the end of the sign up process, it will show you a piece of code. Copy only the sequence between the ' ' after widget_id= as shown below.
Go to to your account at SITE123.com click on "SETTINGS". Click on "Plugins" and then on "Manage Plugins".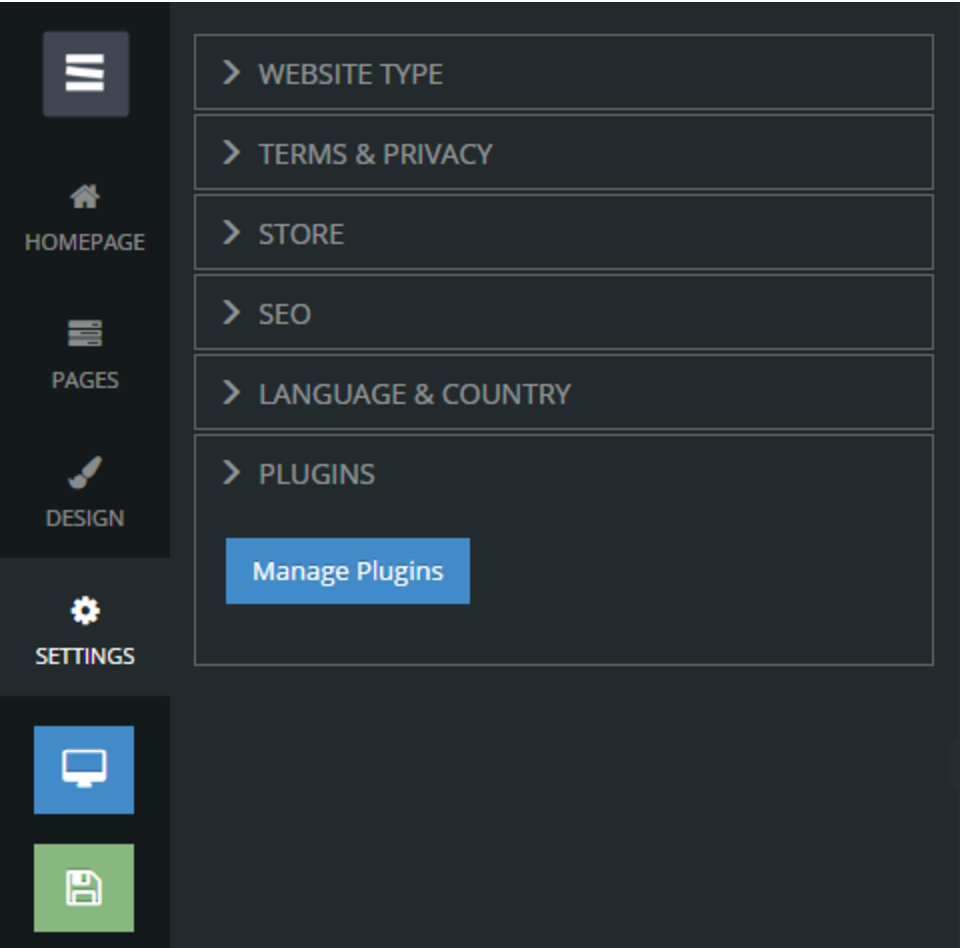 Look for "JivoChat". Click on "Add" to install.
Paste the sequence copied from the JivoChat website on the "Application id" field. Then, hit "Save" and the chat box will go straight into your website.
Ready to give it a try and see the results for yourself? Click here!