Please find below the list of updates:
New! Under Construction
From now on, a user can set a website to "Under Construction Mode". In this case, the visitors will see a "Coming Soon" message when they browse the website domain address. Example: Sites List >> More >> Under Construction.


Watch this short tutorial to see how it works

New! Link Field
From now on, when the user starts typing in a link field the system will autocomplete the website page names. The user can also click on a new button next to the input fields to open their Pages List and choose a page. Example: Pages >> Events >> Edit >> Button Link.
New! Editor Links
Same update as Link Field but also in the System Editor, when the user clicks on the link button in the editor there is a Search Button. If the user clicks on it, they can see their pages list and choose to link to an existing page within their Site123 website.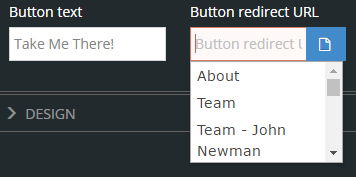 Watch this short tutorial to see how it works

Promo Module
We split the Promo Module into three distinct modules: Promo, Promo - Image and Promo - Slideshow.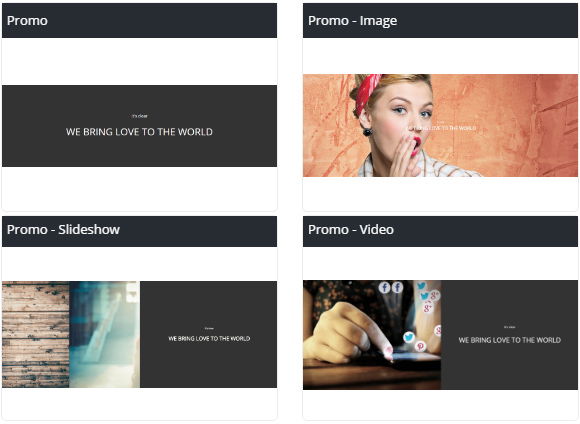 New Layouts
We have created brand new layout options for the Map, Team, and Blog Modules. learn more about each one below.
Map Module - New Layout!
A new Map module with a unique Dark design was added to the system.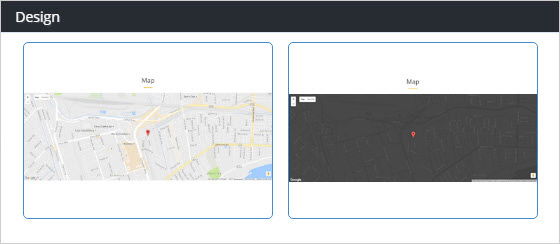 Team Module - New Layouts!
Presenting your team on your site is a great way to create credibility. Check our newly designed Team layouts.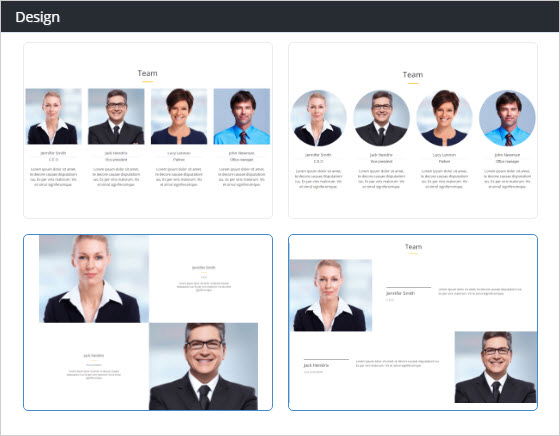 Blog Module - New Layouts!
New Blog layouts are here to help you create a unique and personal design for your blog.