Please see the following updates below:
Introducing new layouts for your homepage!
We understand how much your Homepage's appearance is important to you - this is why we added 20 different layouts options for you to choose from.
Layouts with options to add your own custom video!
Layouts with options to add a contact us or lead form!
Layouts with options to add buttons, pictures, text and more!
Each layout you choose will change in seconds on your screen!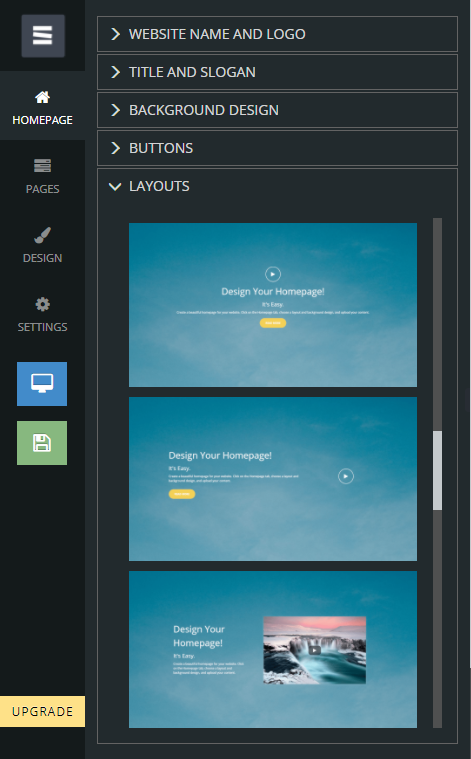 See how to use our new Homepage layouts
Introducing new promo layouts!
The new promo layouts allow for greater customisation and enhancement of your website! These promos can be added effortlessly to any website to make it shine!
Text align to the left.
Text with button align to left.
Text align to the left and image to the right side without video.
Text align to the right and image to the left without video.
Promo page with form on the right side and more.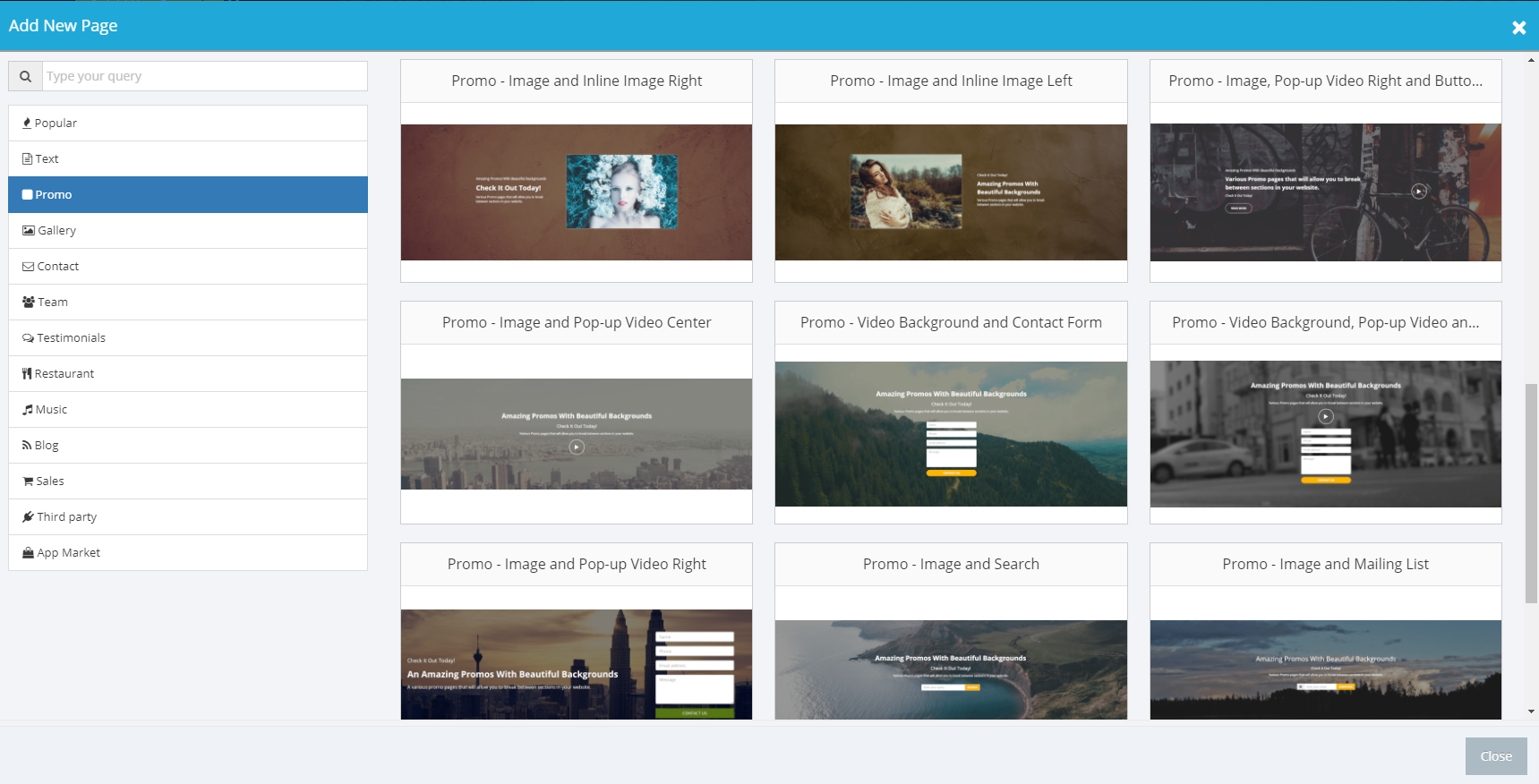 Learn how to change your promo layouts here!
New! Digital Products Option
Digital products are now an option for your online store! A great way to increase your sales and diversify your product options! Upload your digital products to your online store and when your customers make their purchase, the digital products will be sent to them for immediate download!
Learn how to add digital products to your site!
Custom Form - Attach a File
A great addition to the custom form page. Now you can add the option to Upload File to the custom form (the upload file has a limit of 5 MB).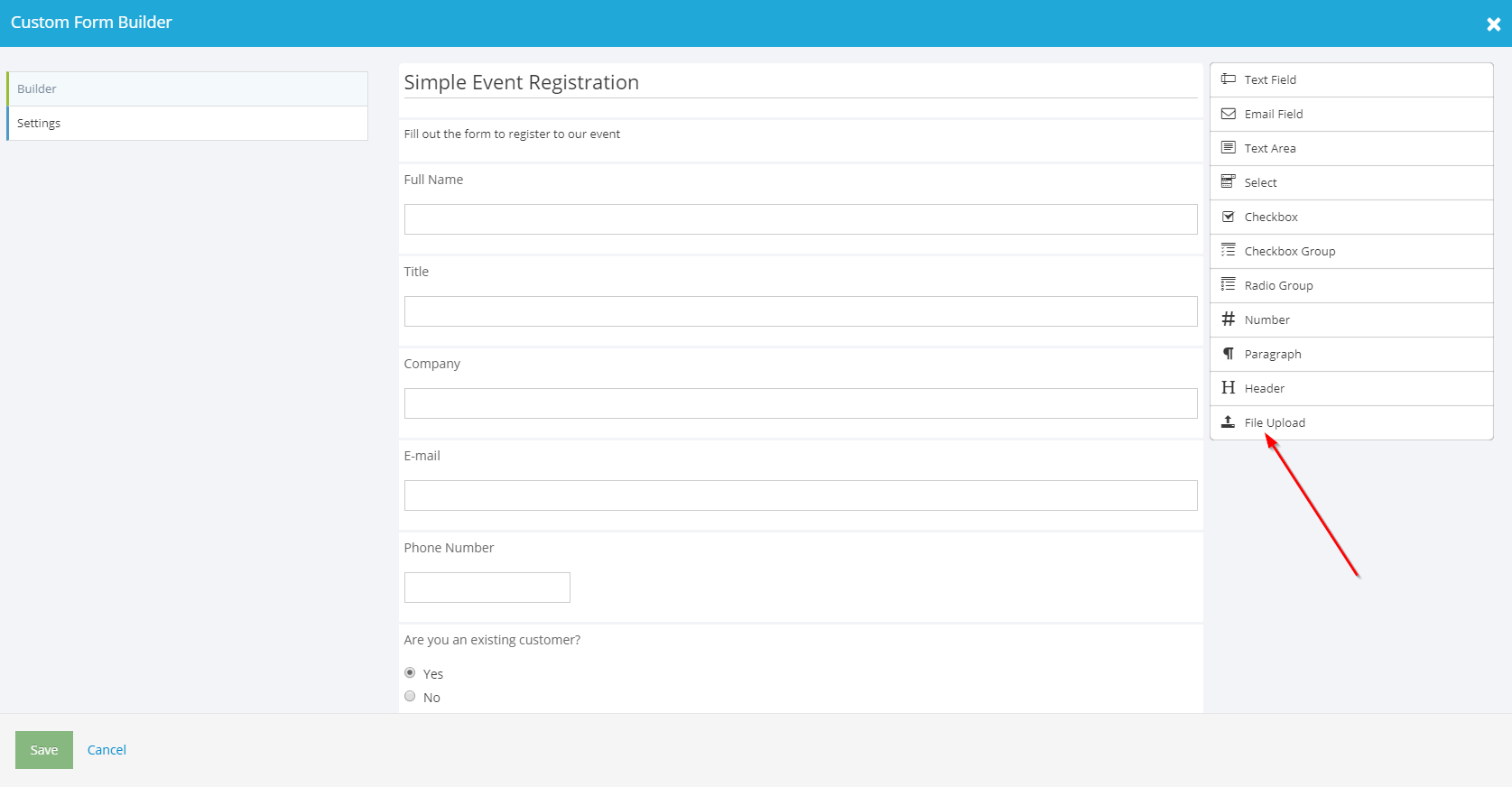 New Domain TLD's Option!
We have added new TLD's (Top Level Domains) like .co.uk, .de, .in and more, that you can buy directly from us. They will automatically be connected to your site!
Remember - When choosing one of our annual plans, the custom domain is free of charge for one year!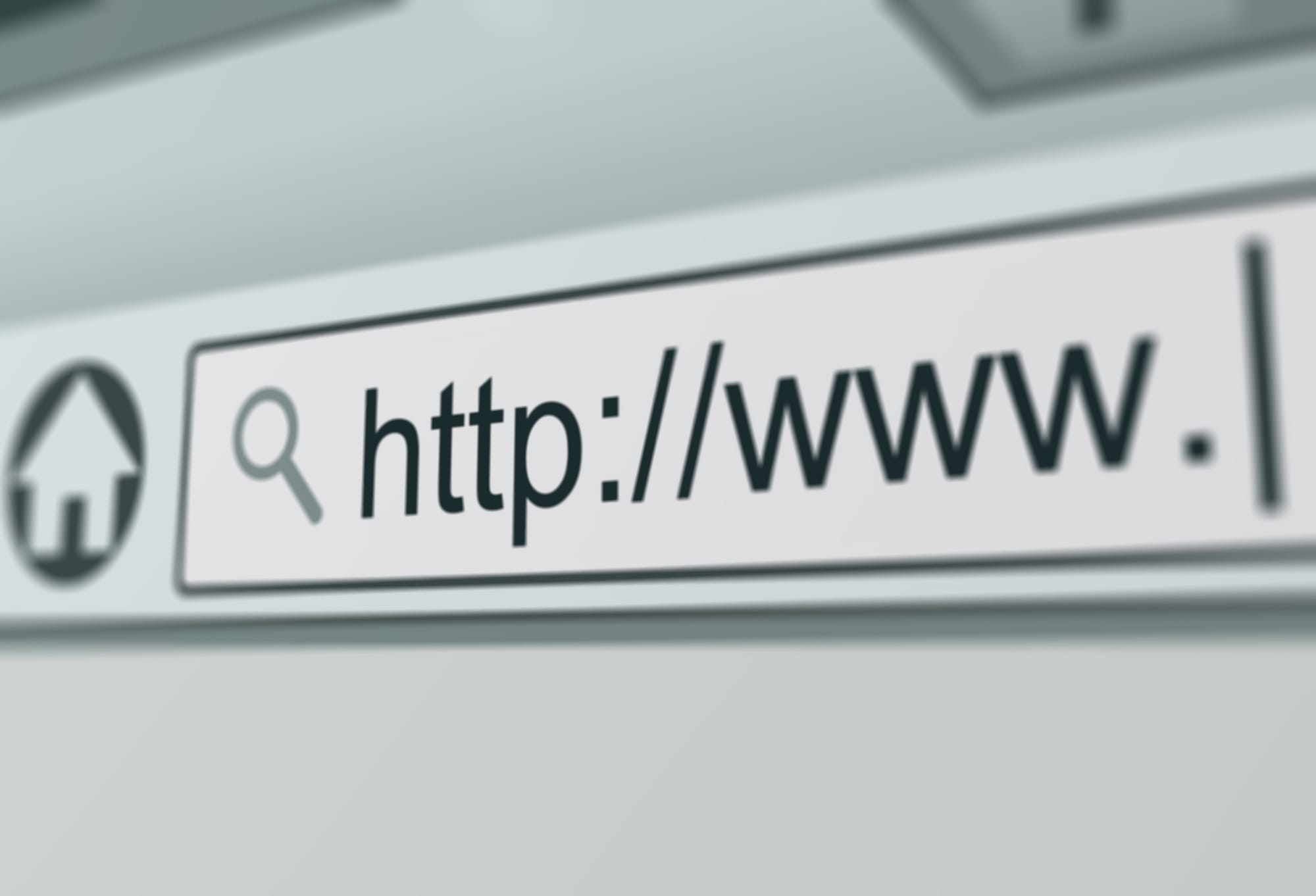 Job Page - Attach a File and More.
Now, when clicing the 'Apply' button, a new form will be open to fill in directly on your website. We have also added the option for the user to upload a file on the form (the upload file has a limit of 5MB). This way, they can not only apply to a job position, but also attach their CV!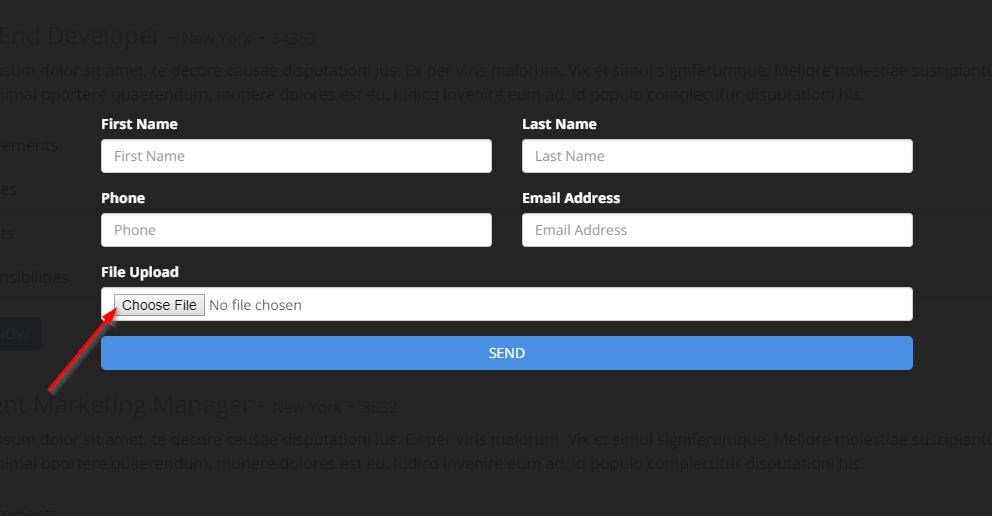 YouTube or Vimeo video to your homepage
Now you can add your own YouTube or Vimeo video to your homepage!
Homepage >> Layouts >> Video >> Feature - We added an option to upload a custom video for all the homepage video layouts!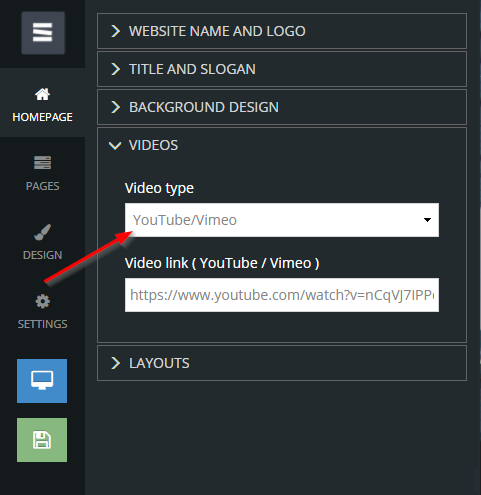 Icons main color set-up
Now you can change the main color of all icons, such as on the timeline or counters number pages, to the website main color!
Numbers Counter / Timeline pages >> Color >> Choose default Color.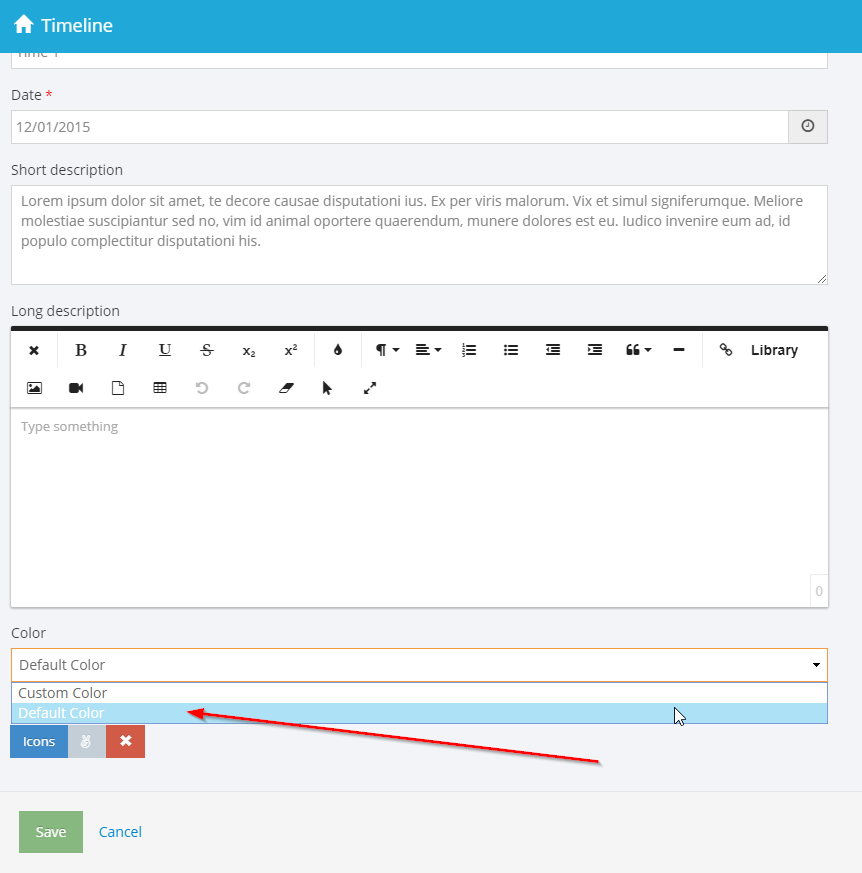 Export messages from contact form
You can now export all of your messages from your contact us form!
Interface >> Form Messages >> Export - Now the user can export all of their messages from the form messages list.

New Styles and ready to use color palette!
We've added many new amazing color palettes to choose from.
Design >> Styles >> Colors Palette.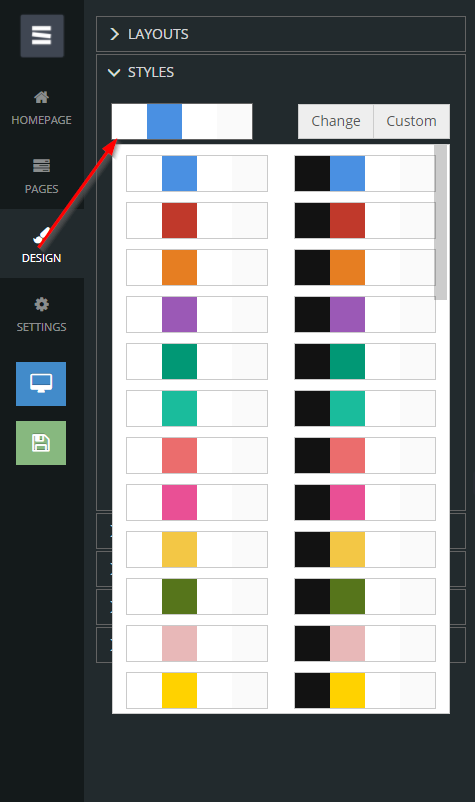 Learn about how to use the new color palette here!
New Credit Card Gateway option - Braintree
We added 'Braintree' as a New Credit Card Gateway for your Store.
Store >> Gateways - From now we have Braintree as a new gateway company.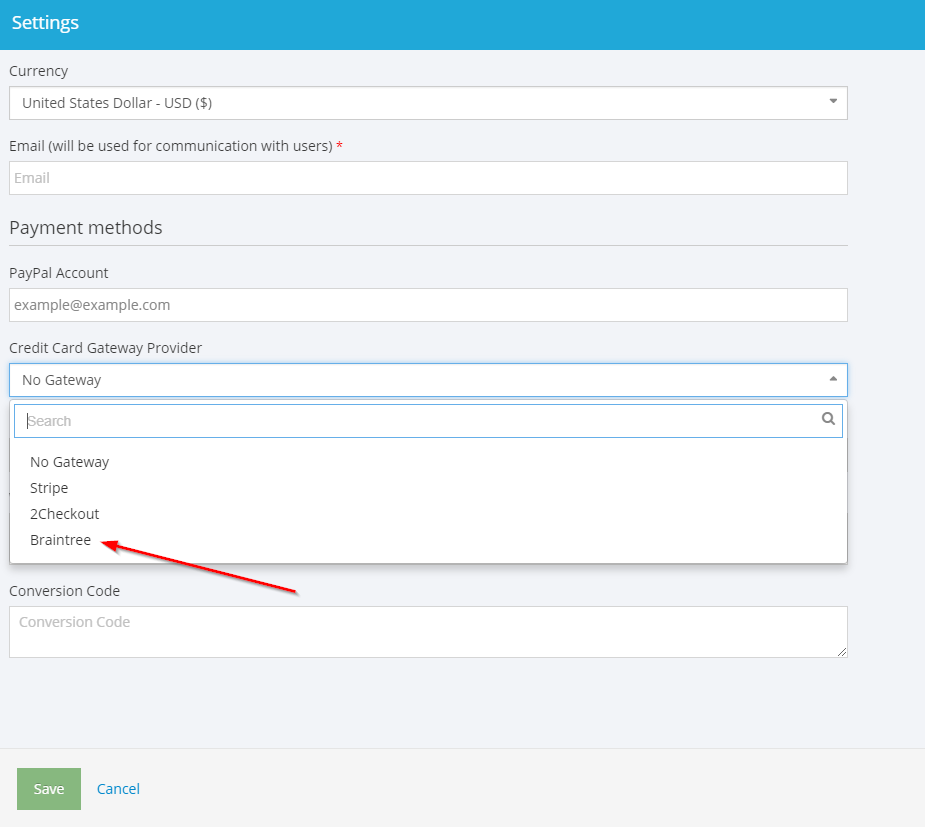 Add Phone on the team page
Now the user can add a phone number in the team page.
Team page >> Fill in the "Phone" field.