Check out all of our new updates, which include new Homepage Layouts, Website Structures and more!
Pre-structured Homepage Styles
Now you can choose from different styles/filters for a homepage. Clicking on each will change the opacity/homepage text color and will add a filter to make sure that it always looks perfect!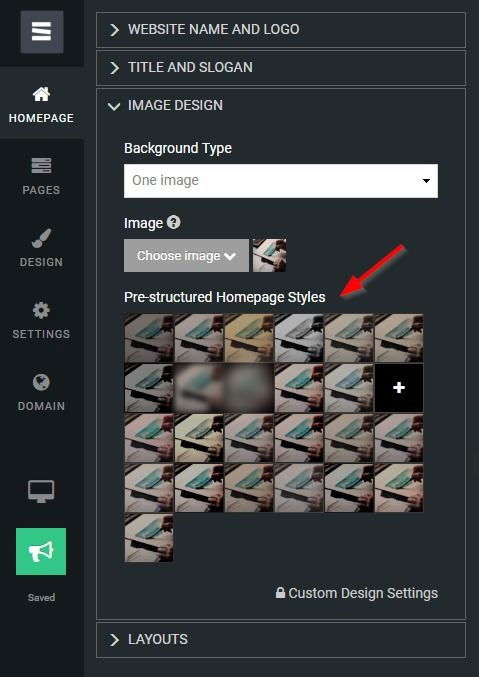 New Homepage Layouts
We've added more homepage layouts to choose from - for example, a layout with a form to the right of the text, a layout with text at the center bottom of the homepage, and a layout with side text and a button. To make it easier to find the right layout we've also added filter icons.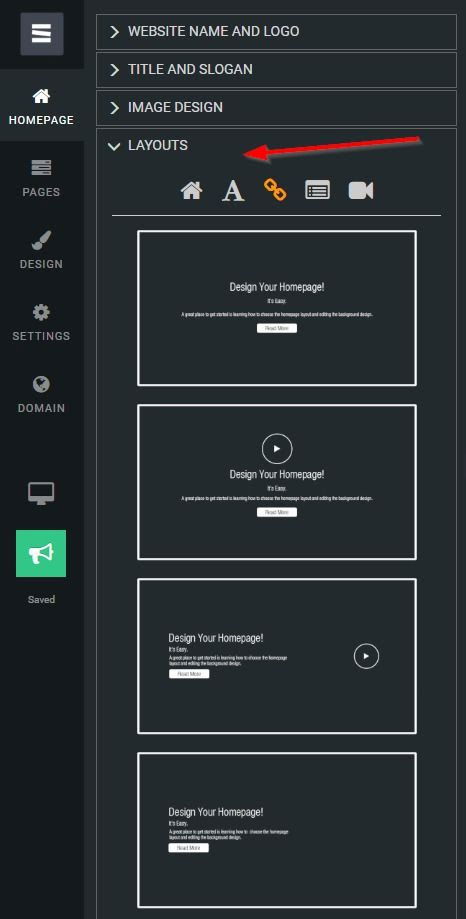 Website Structures
Now you can pick from pre-made website structures. This was done to make it easier for you to get what you want and so that it will always look perfect. This is what SITE123 is all about!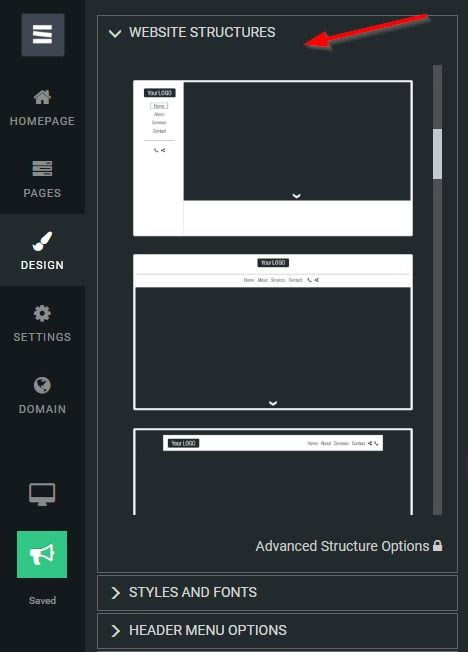 Header Menu Options
We upgraded the Show Phone Number and Show Location Address tool and now you can add more than one phone number. You can also add more details about your phone number and address to be displayed on the Header menu options.


Inside Page and Homepage Header
We've added more options to choose from for inside page header designs such as "Center with big bottom line", "align to side with bottom line" and more. We also moved this option to the "Advanced Structure Options" under "Website Structures".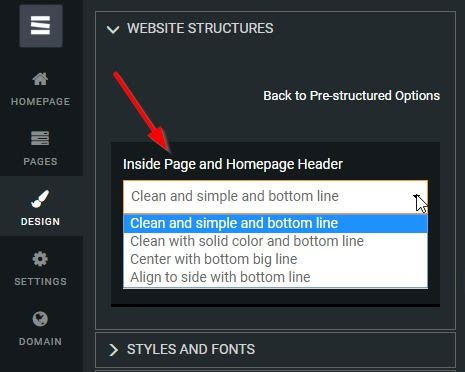 Numbers Counter
We've added an option for adding a special sign such as "M" (Millions), "K" (Thousands) % (Percentage) and more. It will appear with the number if you select that option.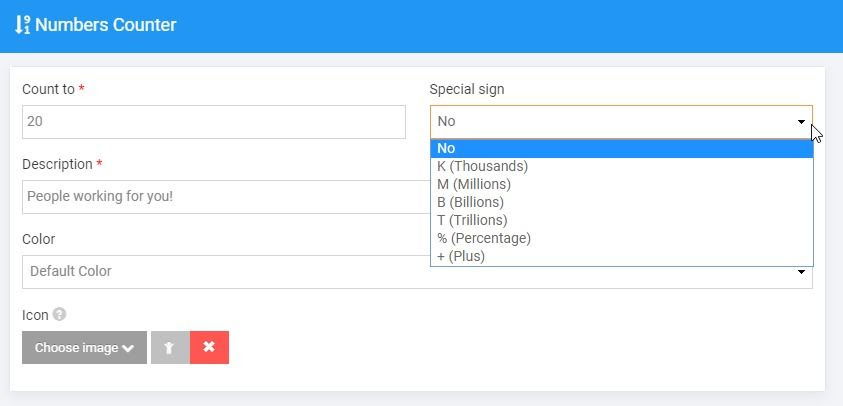 Events New Layout
With this new layout, you can allow your customers to buy tickets to the event right from the homepage of the website without the need to go to the event page. This can be found in the Events category within the "Add New Page" list.