In order to use the tool, you need to add an Email Subscription Field to your website to allow your visitors to subscribe and receive emails from you.
To use the Mailing List Tool:
In the Editor, add an Email Subscription Field to your Website Footer, to your Homapage as a Call-to-Action or as a Promo Page.
Go to your website's Dashboard.
Click on Mailing List.
---
Create and send a new mailing list message
Click on +Send New Message to create a new mailing message.
In the General Details box, you can set your message to be sent as a test, schedule the send time, set the sender name, and reply to the email.
In the Template Selection box, you can choose from two mailing list templates, one with an image and one without.
In the Template Wizard box, you can create the mailing list message, add your logo, main image, a message title, content, button link and text, and the background and main color.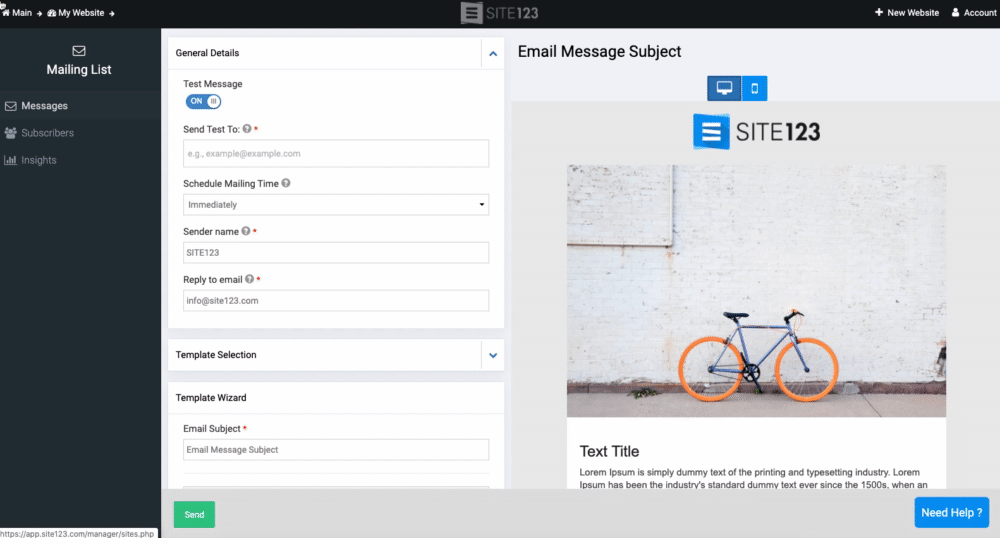 ---
Manage your subscribers
In this section you can manage your subscribers:
Check their status: "Subscribed" or "Pending confirmation".
Import subscribers via .csv file (you can download an example file).
Export your subscribers to .csv file.
Edit your subscribers' info, such as first name, last name, phone, and country.
Remove subscribers.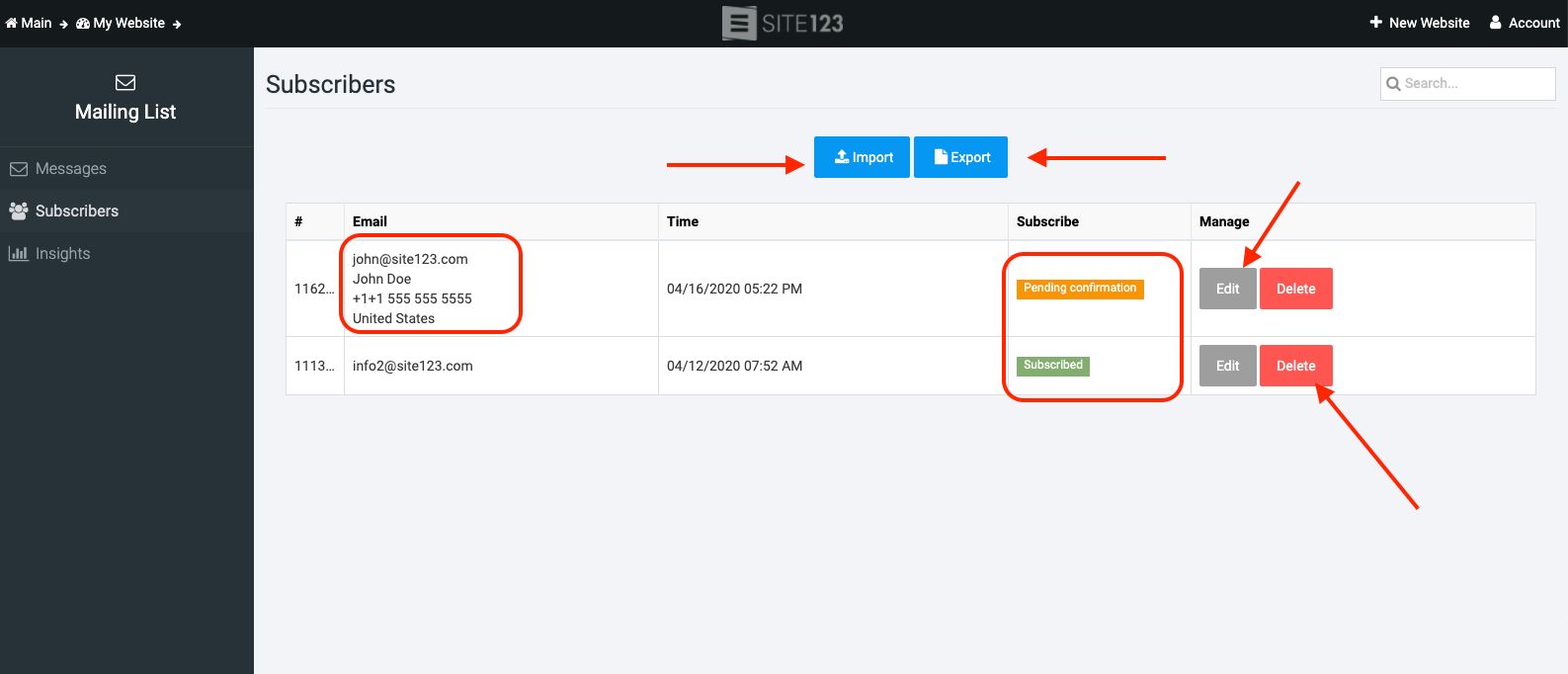 ---
Check the insights
In this section, you can monitor your mailing list activity and filter the data by periods.